High Performance Materials

TORAYMICRON™ Feature

Major application ot TORAYMICRON™
TORAYMICRON™ sheet

HVAC(Ventilation & Conditioning) filters in buildings.
Filters for air purifiers and vacuum cleaners.
Liquid filters.
Dust proofing masks, medical masks, and pollinosis masks.
Hair caps.
Wiping cloths.

Dust particles adhering to fiber

TORAYMICRON™ products
TORAYMICRON™ has various uses.
Clean rooms where a dust-free environment is required. Also as air filters for use in electronic, precision, chemical and food industries.
Air conditioning of buildings with cigarette smoke and odor removal requirements, and for air cleaners used in plants and offices.
Masks for preventing entry of bacteria and pollen, as well as those for surgical, dental and industrial applications.
Pure oil production and cleaning of machine insulating and discharge oils.
Covers for precision equipment, audio equipment and personal computer keyboards.
Wipers for dust removal from automobiles, showcases and office desks.
Filtration Performance of TORAYMICRON™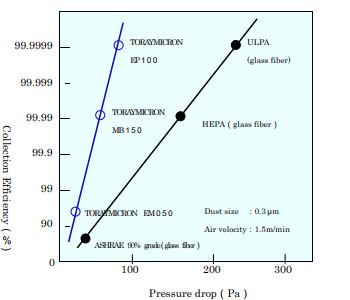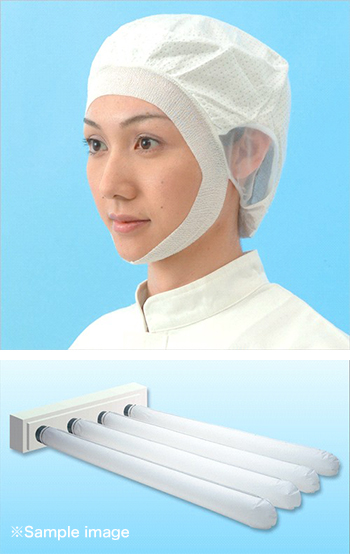 Reference: SUNROAD Co.,Ltd.