Polysulfide Polymers

THIOKOL® LP / NPS-282

Sole Japanese manufacturer of Polysulfide Polymer.
THIOKOL® LP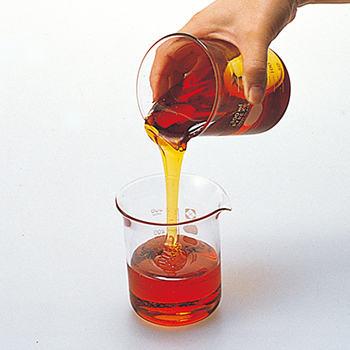 THIOKOL® LP (Liquid Polysulfide Polymers) is a liquid elastomer with low moisture permeability and outstanding chemical and oil resistance.
A very special polymer having a sulfur structure, it is used as a base polymer for sealant in construction and civil engineering projects, and it plays a vital role in state-of-the-art construction technologies including construction of high-rise buildings.
It also has applications as a modifing agent for epoxy resins and polyurethane providing them with flexibility, durability, and weather resistance.
Chemical Structure

THIOKOL® LP is bis-(ethylene oxy) methane containing disulfide linkages.
The reactive terminal groups used for curing are mercaptans(-SH).
The general structure is:

Curing Mechanism of THIOKOL® LP

Cured THIOKOL® LP to high molecular weight elastomers is normally accomplished by oxidizing the polymer's thiol(-SH) terminals to disulfide (-S-S-) bonds.
The curing agents most commonly used are oxygen donating materials such as manganese dioxide, calcium peroxide, cumenehydroperoxide, and p-quinonedioxime. Lower valence metallic oxides, other organic hydroperoxides, metallic paint driers, and aldehydescan also function as curatives.

Oil, Solvent, and Chemical Resistance

Cured THIOKOL® LP has excellent resistance to a wide number of oils and solvents including aliphatic and aromatic hydrocarbons, esters, ketones, dilute acids and alkalies.

Aging and Weather Resistance

Cured THIOKOL® LP has excellent resistance to aging, ozone, oxidation, sunlight, and weathering. Long term"Weather-ometer"tests, as well as actual usage, indicate that these materials have excellent resistance to daily exposure in varying climates.

Erectrical properties

Cured THIOKOL® LP has excellent erectrical properties.

Moisture vapor transmission

Cured THIOKOL® LP display outstanding tightness to moisture vapor and gus.

Service temperature range

Service temperature range of cured THIOKOL® LP is commonly from -50℃ to 150℃. For intermittent service, subjection to temperatures as high as 170℃ is feasible.

Corrosiveness to metal

THIOKOL® LP has no corrosiveness to metal and cured THIOKOL® LP with appropriate compond does not rust or metal.
THIOKOL® NPS-282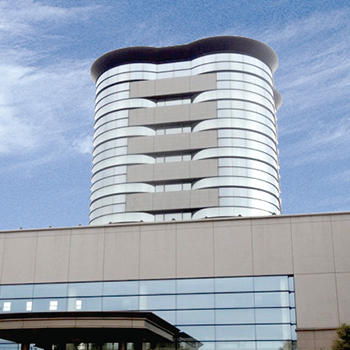 The porysulfide born again.
THIOKOL® NPS-282 is a new polysulfide block-copolymer of LP and polyether that developed specifically for Japanese specification of construction sealants. We have always challenged development of New Polysulfide Polymers.
Contact Us
THIOKOL Sales & Marketing Sect.
2-3-1, Kanda-Sudacho, Chiyoda-ku, Tokyo 101-0041, Japan
TEL: +81-3-6859-1251 FAX: +81-3-6687-9763