DMSO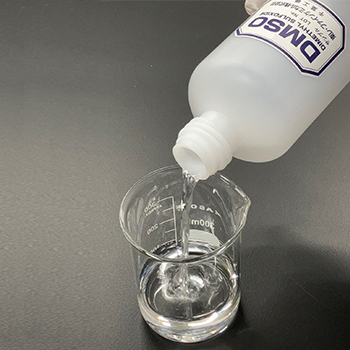 Offering reliability and multiple application as Japan's sole DMSO maker.
Dimethyl Sulfoxide (DMSO) is a highly safe aprotic polar solvent that dissolves most organic and inorganic compounds.
In addition, Dimethyl Sulfide (DMS), an intermediate raw material of DMSO, is a unique product of Toray Fine Chemicals used in a variety of other fields.
Structure of DMSO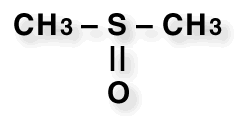 Structure of DMS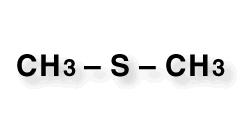 DMSO-ExG

Newly, Toray Fine Chemicals launched DMSO-ExG (pharmaceutical Excipient grade).
DMSO-ExG conforms to the specifications of both the USP and Ph. Eur. Monographs.
Production management and Quality management meet the criteria of self-imposed standards of IPEC-GMP.
Our proposal to alter regulated solvents
Do you have any concern of REACH regulation, Solubility, Hazard and Toxicity?
Apprications of DMSO
Removers and Cleaners

Thanks to both high dissolution properties and permeability, DMSO has extensive application as a remover and cleaner in a number of areas.

Electronic component cleaners
Removers
Plant cleaning agents
Mold release solvents for motor parts molding

Organic synthesis solvents

DMSO can be used as a raw material or reaction solvent in the pharmaceutical and agrochemical fields.

Pharmaceuticals and Agrochemicals synthesis solvents
Food additive synthesis solvents

Other applications

Thanks to its outstanding dissolution properties and low toxicity, use of DMSO is not limited solely to the chemical industry

Polymerized yarn solvents
Extracting solvents
Dye and Pigment dissolving solvents
Recycling DMSO
In addition to offering a stable supply of high performance DMSO, Toray Fine Chemicals, in response to our customers' requests, recovers,refines and converts used DMSO back into a reusable resource thereby contributing to the protection and preservation of the environment.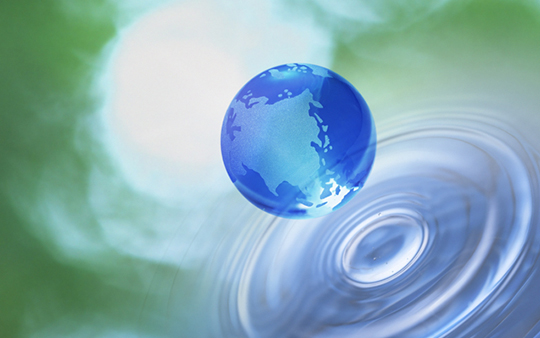 DMS (Dimethyl Sulfide)
DMS is a raw material for various organic sulfur compounds in the pharmaceutical and agrochemical fields and is also used as an odorant.
Contact Us
DMSO Sales & Marketing Sect.
2-3-1, Kanda-Sudacho, Chiyoda-ku, Tokyo 101-0041, Japan
TEL: +81-3-6859-1205 FAX: +81-3-6687-9959