Specialty Polymers

COATAX™ Acrylic Polymers for Coatings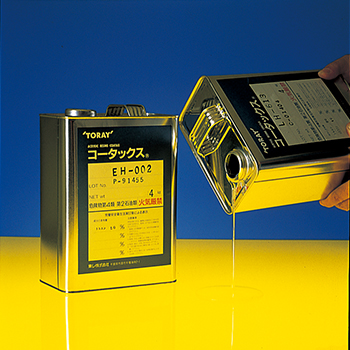 Functional Acrylic Polymers tailored to customer's specific needs
COATAX™ acrylic polymer gives paints outstanding weather, chemical and stain resistance ensuring durable high gloss, bright finishes. COATAX™ is thus widely used in paints for home appliances, construction materials, and metals including plastics for automobiles.
Standard grade
LH series (Isocyanate reactable)

LH series are excellent in mirror-like reflection, weather resistance, hardness, splay processing, pliability, and workability. It is the acrylic polyol resin widely used for the paints in car refinish, car interior/exterior plastics and bumpers, building materials, wood works, and metals, etc. It is used with hardening agents, such as isocyanate.

LK series (Epoxy reactable)

LK series are the acrylic resin which is excellent in mirror like reflection, adhesion, spray processing, and pigment dispersibility. It is used for the paints in car interior/exterior plastics, household appliances, and a metal case for household.It gives outstanding adhesion and coat hardness when used with the epoxy hardening agent.

LG series (Lacquer type)

LG series are excellent in adhesion and spray processing, and the lacquer-type acrylic resin that is used for various plastic material paints. A denatured chlorinated polyolefin type demonstrates the outstanding adhesion to polyolefin-base materials.
Contact Us
Specialty Polymers Sales & Marketing Sect.
2-3-1, Kanda-Sudacho, Chiyoda-ku, Tokyo 101-0041, Japan
TEL: +81-3-6859-1253 FAX: +81-3-6687-9763